Josee D. Cloutier, MD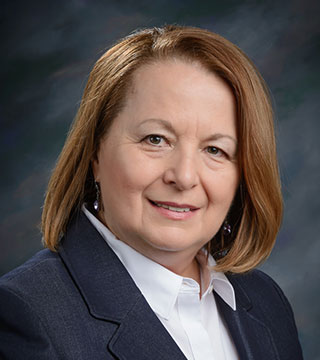 Dr. Cloutier received her medical degree from Carol Davila University of Medicine and Pharmacy. After graduating in Family Medicine from Ste Elizabeth Hospital in Utica, she became Board Certified in 2002. After gaining experience in Labor and Delivery, ICU, and Urgent Care settings, she became established on her own in 2004. She is now serving patients of all ages for acute care and preventive medicine and speaks multiple languages including French and Romanian. Available for appointments on Monday and Tuesday, Dr. Cloutier is sharing office duties with Dr Gaona from Southeastern Connecticut Primary Care.
Affiliated with Lawrence and Memorial hospital.
Licensed in CT and RI.
Accepting most insurances as described on this website.
Specialties: Family Medicine w/ Pediatrics
Areas of Interest: Family Medicine
Education: Institutul De Medicina Si Farmacia
Residency: St Elizabeth Family Practice
Rosalinda G. Gaona, MD
Dr. Rosalinda G. Gaona grew up in St. Paul Minnesota. She did her undergraduate and medical school at the University of Minnesota where she graduated with honors. She then went on to do her residency in Internal Medicine and Pediatrics at the University of Texas, Houston. Thereafter she worked doing primary care in Maryland before moving to Connecticut in 2004. She has since worked doing inpatient and urgent care. Over the years Dr. Gaona has gained a diverse background and experience in many aspects of patient care. She welcomes a return to primary care focus to utilize her urgent care skills, including sutures, draining abscesses, wound care, injuries, infections along with DOT certification.
Rosalinda speaks Spanish as a second language and enjoys cooking, reading, yoga, dancing, and spending time with family and friends.
Specialties: Internal Medicine w/ Pediatrics
Areas of Interest: Internal Medicine
Education: University Of Minnesota Medical School
Dr. Gaona is on staff at Lawrence and Memorial Hospital in New London – where inpatient care is provided by the hospitalist group and carefully coordinated.